Are you preparing yourself to buy a home in Santa Cruz? While the process of purchasing your dream home is exciting, it can also be a long and confusing process if you are not already familiar with the real estate sector. Adding a buyer agent to your team can make all the difference when buying your home. Finally, you will have someone that can guide you through the process. A buyer agent is someone who works for you throughout the process, and when we say "for you," we mean that. Still unsure? To help you with the process, we have compiled research that will help you decide if you need a buyer agent.
What is a buyer agent?
If you are new to the house-buying process, you may not even know what a buyer agent is. Trust us when we say you're not alone. So many buyers are confused by what they need or don't need when buying a home — it can be hard to keep up! A buyer agent can perform many tasks for you, but here are some of the most common:


Drawing up documents
Negotiating on your behalf
Helping you find a home
General support
Now that you have a general idea of what a buyer agent can do for you, let's break it down further.
Knowledge of the market

Unless you have interests in the real estate market, you probably are not keeping up with all the trends going on in the neighborhood you want to buy a house in. Santa Cruz real estate can be especially difficult due to the popularity of the homes for sale. It can be difficult to keep up with the rapidly changing numbers.

A buyer agent should be able to help you understand the market you are buying in. Ideally, you should choose a local agent as they will have an in-depth outlook on the area you are buying in. So, if you're buying a home in Santa Cruz you will want a buyer's agent that also lives in Santa Cruz. Not only will they be able to explain the numbers to you, but they will also have an inside scoop on the best neighborhoods, schools, and restaurants. They might even have a connection to that gorgeous oceanfront home you've been eyeing.
They know what you want
It can be impossible to know what you want in a house. There are so many options that it can become frustrating to know what you need and what you don't. A buyer agent can take out the guesswork for you, and cultivate a list of features you'll need in a house.

For example, if you tell your buyer agent that you have two energetic dogs, they might recommend that you purchase a home that has a large fenced-in backyard. Or, maybe you reveal to your buyer agent that you and your spouse want to start a family soon. With this information, they might advise that you purchase a home with an extra room that can be turned into a playroom.

Buyer agents are a wealth of knowledge that you need to take advantage of, especially if you're a first-time home buyer.
Masters of negotiation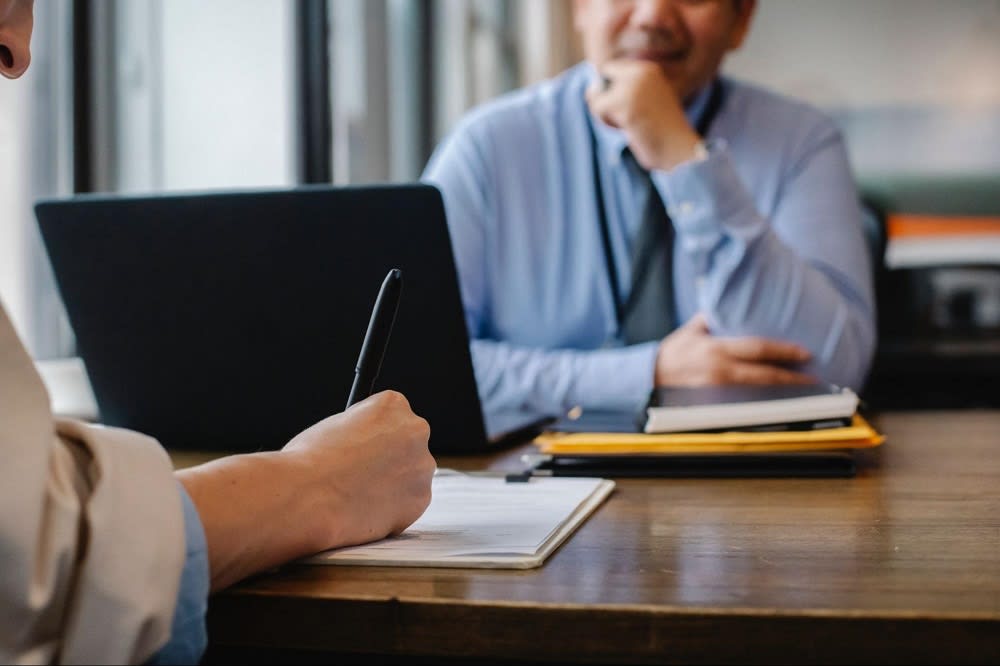 Negotiating a fair price and entering your bid can be intimidating for many people. Simply, most of us just don't know the ins and outs of talking about money when purchasing a home. How low is too low of an offer? How much can you negotiate without becoming a pest? Buyer agents can help you with all of this and offer you valuable insight. Here are some tricks your buyer agent might pull out to help you get the best price possible:


An escalation clause

This clause not only includes your first bid but will also tell the seller that you are willing to pay a predetermined amount more if they receive a higher bid.



Using market value

By using market value instead of the asking price when making an offer, you will understand what the house is truly worth. The seller might be asking $975,000 for the home, but your buyer agent can reveal that the home is actually worth closer to $750,000.



Adding a personal touch

As a home buyer, you may feel too intimidated to reach out to the home seller. A buyer agent can help ease this tension by acting as a mediating party. Your agent can help you write a personal letter to the sellers, and even set up an in-person meeting where you can discuss negotiations in a private setting.
They fight for you
Home buyers often do not have anyone that is working on their side. So many of us are taken advantage of because we don't have a way to advocate for ourselves — this is especially true for buyers purchasing their first home. A buyer agent acts as a real estate guardian angel for you; ultimately, their goal is to get you what you want and protect your best interests. Buying a home in Santa Cruz can be difficult enough; you should not also have to worry about being taken advantage of by predatory sellers and banks.

A buyer agent can protect their client by helping them figure out the inspection process. If you don't hire a professional to do a walk-through with you, you might not know what flaws to look out for. You may not notice the mold that is growing underneath the bathroom sink, or the loose electrical wires peeking out of a corner low to the ground. You do not want to purchase a home that you believe is in perfect condition, and then later find out it is rotting from the inside out. Let your buyer agent counsel you on how to deal with any repairs that need to be done before you move in.
Talk to Daniel Oster today
If you need the best buyer agent in the Santa Cruz area, we have the perfect match for you.
Daniel Oster
has been working in Santa Cruz real estate for almost two decades — he knows all of the ins and outs of the city. Let Daniel help you find your dream Santa Cruz luxury home, and help you move in with minimal effort on your part.
Reach out today
to get started.